29 October – 1 November, 2018
1st technical workshop
CircR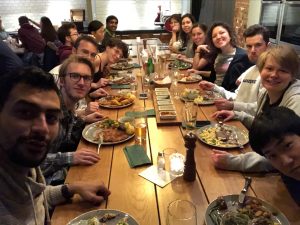 Train project leader Stephan Preibisch and Andrew Woehler, head of the Systems Biology Imaging Platform at the Berlin Institute of Medical Systems Biology (MDC), gave a four-day workshop on "Tissue Clearing and Lightsheet Microscopy" where ESRs received hands-on training in tissue clearing and sample imaging using lightsheet microscopy.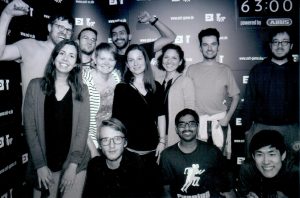 Additionally, they were trained in data processing by KNIME software developers Stefan Helfrich and Benjamin Wilhelm as well as in big data handling by Stephan Preibisch.
ESRs enjoyed networking during dinner and at the EXIT escape game.
---
May 21-23, 2018
2nd transferable skills workshop
During their soft-skill training young circRTrain researchers received an overview on science communication provided by Caron Fraser Wood from Mindset Method. Lectures included training on academic writing and data visualization followed by a session on successful research presentations. What they have learnt during their training students could already apply during the network meeting right after the workshop.
The training was finalized by a guided tour through Siena and dinner in town.
circRTrain PhD candidates catch up and enjoy Siena.
---
 September 7-8, 2017
1st transferable skills workshop
After 3 scientific days, circRTrain young researchers received their first soft skills training organized at the Max-Delbrück-Center for Molecular Medicine (MDC). The first workshop provided by Steve Hutchinson focused on efficient time and project management. On the last day concluding the full week event which kicked-off circRTrain activities, Dr Simon Borger from the 24IP Law Group gave all students an introduction to Intellectual Property (IP) / Intellectual Property Rights (IPR).

circRTrain PhD candidates enjoying first training and social events in Berlin