October 25-27, 2018
BIMSB Grand Opening Symposium
With this grand Opening Symposium, the Berlin Institute of Medical Systems Biology celebrates its move to its new facilities in the city center of Berlin. CircRTrain students presented their projects at the poster session to the 400 participants.

---
September 4-5, 2017
LOEWE Medical RNomics Symposium, Giessen
The newly hired circRTrain young researchers met for the first time at the LOEWE Medical RNomics Symposium 2017 which was organised and hosted by Prof. Albrecht Bindereif from Giessen University, Germany. As part of their scientific training programme, circRTrain students attended presentations of the LOEWE Symposium's speakers, including talks from circRTrain network partners, whereby they received insights about ongoing cutting-edge research focusing on RNA-regulated networks in human diseases.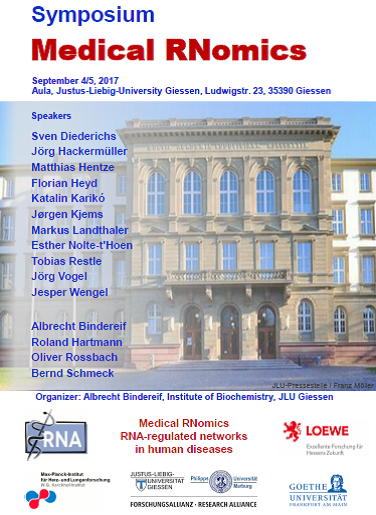 ---
October 13-14, 2016
9th Berlin Summer meeting
All circRTrain project leaders were invited speakers of the 9th Berlin Summer meeting dedicated to circular RNAs and RNA modifications.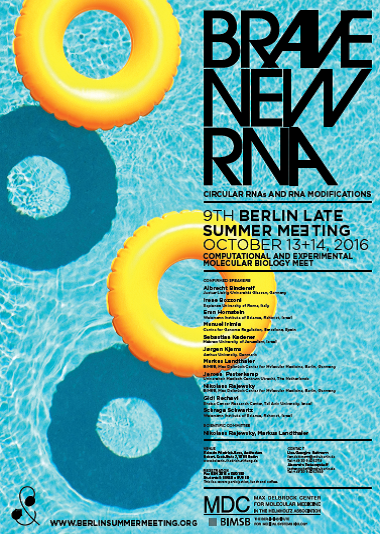 ---