contact: Prof. Jørgen Kjems and Thomas Hansen, PhD
Aarhus University  is with a total of 45,000 enrolled students Denmark's second second largest and ranked in top 100 of the world´s best universities. Interdisciplinary Nanoscience Center (iNANO) was established in 2002 to faciltate cross-disciplinary research in Nanoscience, based on close collaboration between researchers in physics, chemistry, molecular biology, biology and medicine with active participation of 45 senior researchers, 60 junior researchers and 150 PhD students.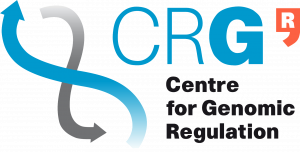 contact: Manuel Irimia, PhD
The Centre for Genomic Regulation (CRG) is an international biomedical research institute of excellence, created in December 2000. The mission of the CRG is to discover and advance knowledge for the benefit of society, public health and economic prosperity. The CRG believes that the medicine of the future depends on the groundbreaking science of today. This requires an interdisciplinary scientific team focused on understanding the complexity of life from the genome to the cell to a whole organism and its interaction with the environment, offering an integrated view of genetic diseases.
Justus-Liebig-University Giessen
contact: Prof. Albrecht Bindereif
The Justus-Liebig-University of Giessen, established in 1607 and today one of Germany's top research universities with 24,000 students and almost 30% international doctoral students, is dedicated to excellent research and teaching, relying on Justus von Liebig's principle of "research training through research". Our university is located in Giessen, the city with the highest student ratio of all university towns in Germany.
The Institute of Biochemistry belongs to the Faculty of Biology and Chemistry, with a strong focus and long tradition in nucleic acid biochemistry and RNA biology, embedded in several research networks and international partnerships, and situated in the Life Sciences Campus within the new Chemistry Building opened in 2015.

Max Delbrück Center for Molecular Medicine in the Helmholtz Association
contact: Prof. Nikolaus Rajewsky and Dr. Stephan Preibisch
The Max Delbrück Center for Molecular Medicine in the Helmholtz Association (MDC) carries out basic biomedical research with the aim of understanding the molecular basis of health and disease, and translating these findings as quickly as possible into clinical application. The research involves the diagnosis and treatment of diseases, as well as their prevention.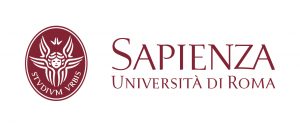 contact: Prof. Irene Bozzoni
Sapienza University of Rome, founded in 1303, is one of the oldest universities in the world and a top performer in international university rankings. With a student population of over 120,000 students, of which 8,000 are foreign, Sapienza offers over 290 degree programs (Bachelors and Masters) and 78 PhD program and specialization courses. Sapienza has 11 Faculties, 63 Departments and various research centers that drive high levels of excellence in many fields.
Sapienza fosters international exchange, know-how sharing and institutional collaboration through special programs for visiting scholars and active participation to European and international projects for students, professors and researchers.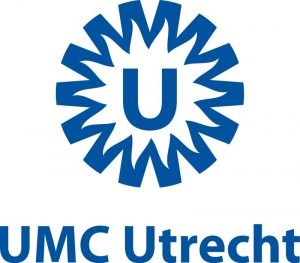 University Medical Center Utrecht
contact: Prof. Jeroen Pasterkamp
The University Medical Center Utrecht (UMCU) comprises the largest biomedical campus in the Netherlands and is organized in seven major focus areas including Neuroscience. Neuroscience research in Utrecht is organized in an internationally renowned neuroscience research institute, the Brain Center Rudolf Magnus Institute (BCRM), to promote scientific collaboration over a wide range of neuroscience disciplines (e.g. molecular, cellular, genetics, systems). The Department of Translational Neuroscience has modern research facilities including an in house mouse facility, necessary equipment for molecular cell biology and histology, and a cellular imaging facility. In addition, Pasterkamp heads the BCRM IPSC facility and the UU MIND facility for 3D lightsheet microscopy.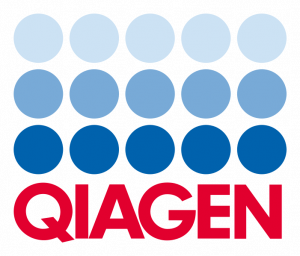 contact: Jamie Hill
Qiagen Aarhus (QIAAR) has a solid track record of bringing scientific software to the market with commercial success. The company has a strong development team with extensive experience in developing highly advanced next generation sequencing analysis software. QIAAR provides custom solutions as well as integrated software platforms using a broad spectrum of IT technologies including high-performance computing and cloud deployment, and develops software under ISO 9001 audited and certificated quality management systems. All software works on all major operating systems, is well tested, thoroughly documented, professionally supported and regularly updated and enhanced.
Merken
Merken
Merken
Merken
Merken
Merken
Merken
Merken
Merken
Merken
Merken
Merken
Merken