September 6, 2017
circRTrain Kick-off meeting, Berlin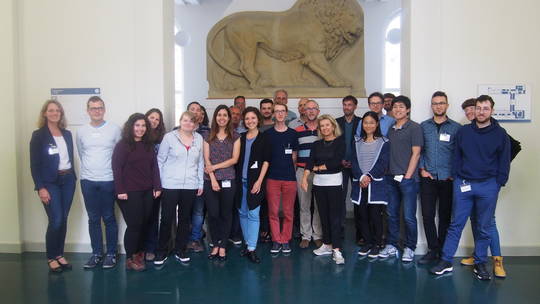 Following their first training event in Giessen, circRTrain PhD candidates joined the project leads and the industrial partners contributing to the network for the 1st full consortium meeting organised in Berlin.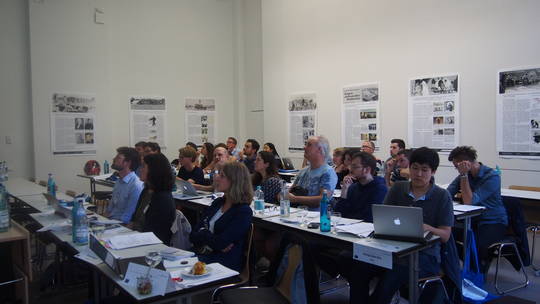 The programme of the day included scientific presentations from circRTrain beneficiaries and partner organizations where all recruited students were personally introduced. In addition, comprehensive information about the work plan of the 4 scientific work packages and each individual PhD project was provided. During lunch, coffee breaks and dinner all attendees had the opportunity to network and engage into more specific discussions to start the detailed planning of the next steps such as the upcoming secondments.
---
October 15, 2016
Network partners met in Berlin for circRTrain pre kick-off
After the Berlin Summer Meeting 2016 dedicated to circular RNAs and RNA modifications, Prof. Nikolaus Rajewsky invited all circRTrain principal investigators to meet the non-academic members of the network. Academic PIs, who were all speakers during the two exciting previous days, planned circRTrain project start together with industry partners following the presentations of their company.
CircRTrain ambitious research program will begin on January 1, 2017 with the appointment of 15 PhD candidates between January and September 2017.